"A very respectable outing for 15 & 16-year-olds competing in the under 19's category" says Matt Sweeting.
By Kenzie Davie & Matt Sweeting.
 After the disappointing cancellation of the Longy carnival in December, our surfboat crews have been eager to get back out into the water. In particular, our newest U19 girls crew raced in their first two surfboat carnivals before Christmas with great success!
The Castaways consist of Ella Sweeting, Claire Howie, Scarlett Burney, and Jenna Baker, with Bruce "Moses" Gaal completing the team as Sweep. The girls were supposed to make their debut back in December, but several carnival cancellations meant they had extra time to train before competing at the North Steyne carnival on January 23rd. Matt Sweeting provides some commentary on their performance.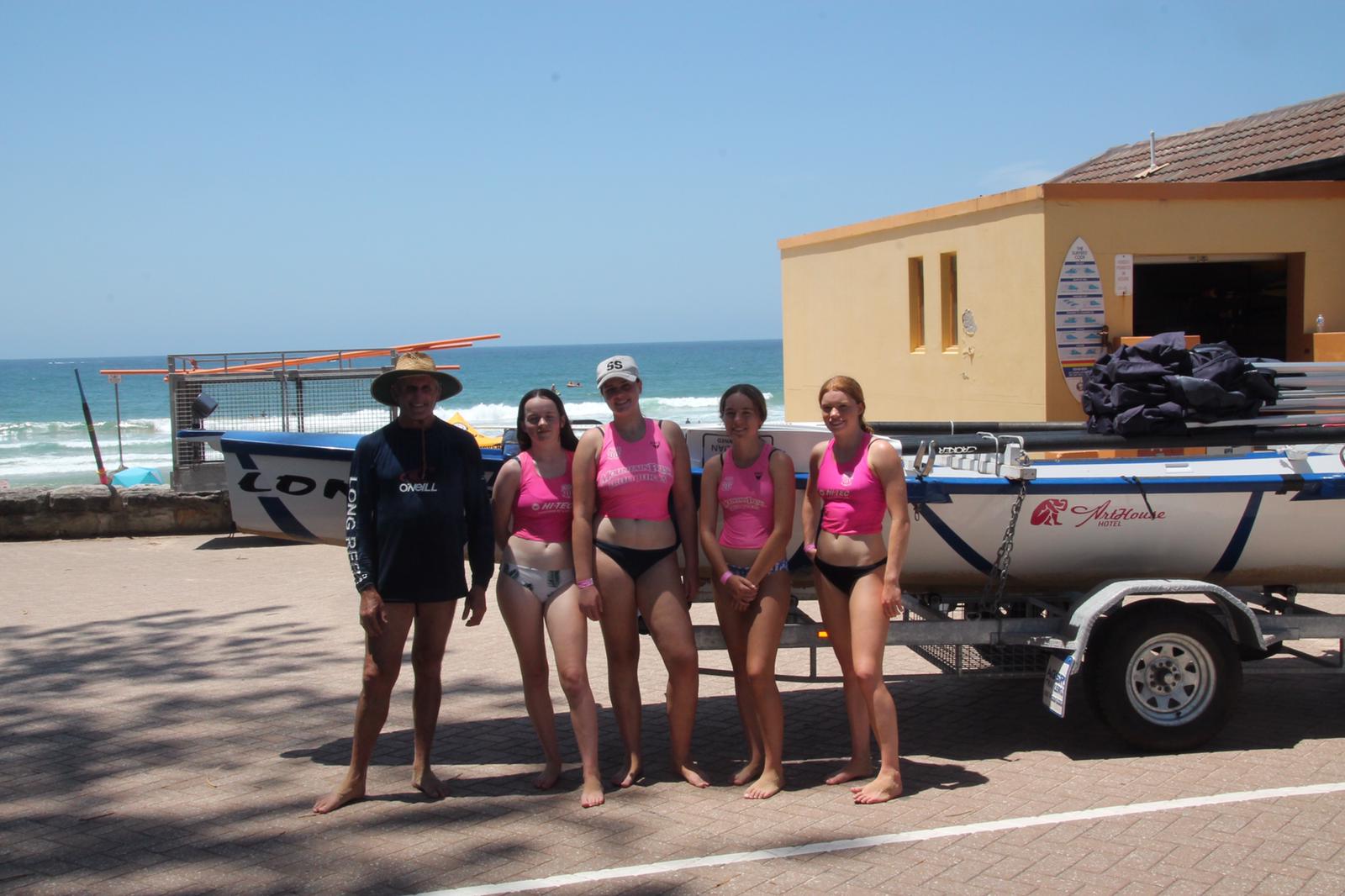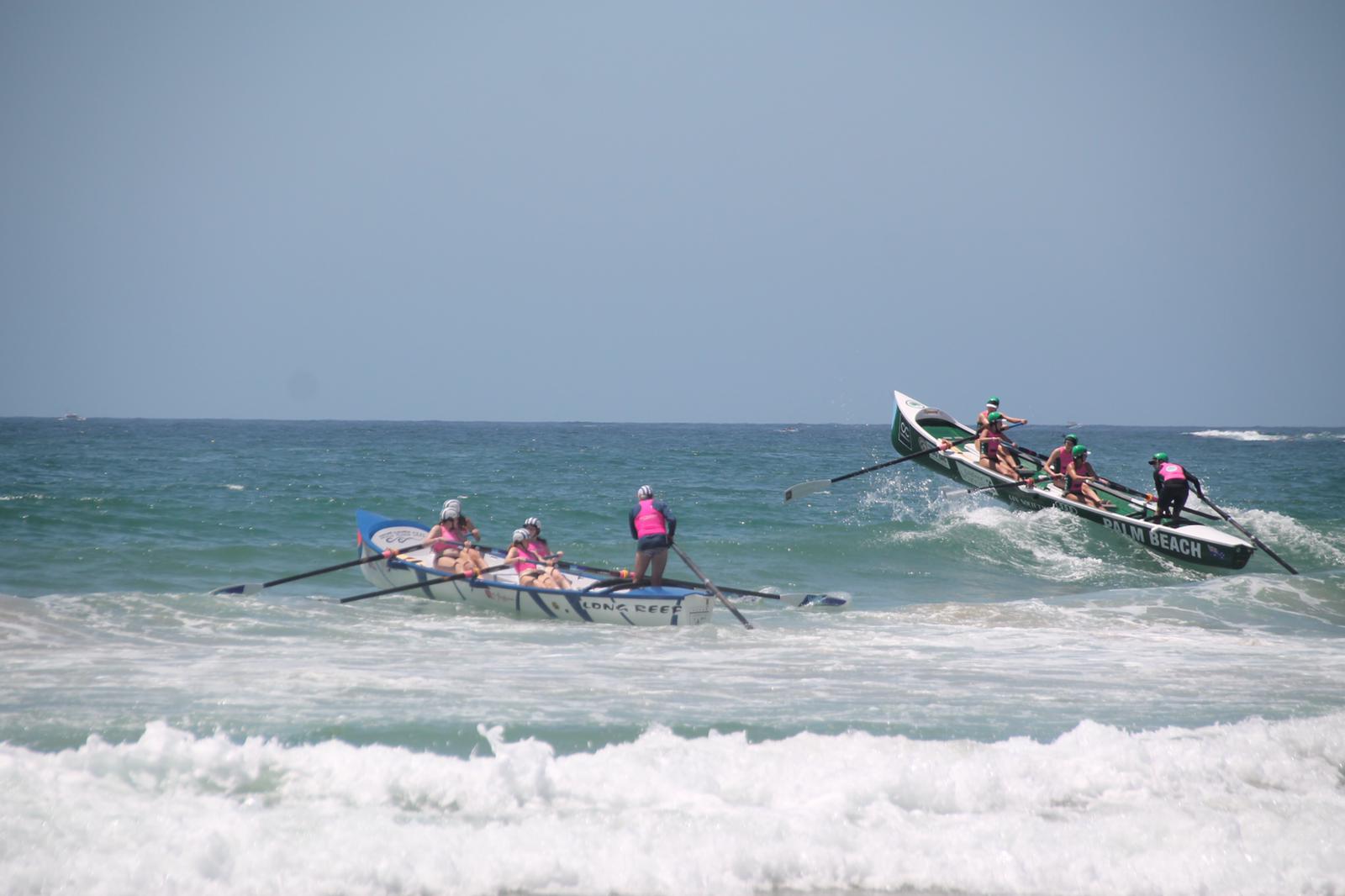 Last weekend, the Castaways competed at the Collaroy Young Guns carnival. Matt Sweeting describes their achievements. 
"Round 1 was nearly a fairytale – top three going through the first cans, powered up to second by the bouy turn, capitalised in the lead out of the cans as a set rolled in behind them, caught the second wave of the set, and looked certain to bag a second place, in a cruel twist of events they got their bow buried in a tough 20m from the finish line with a strong southerly current spinning the boat off the wave. Recovered well to finish 4th. Two further solid rows staying with the leading pack in both and finishing 4th in each was not good enough to see them into the final. Lots of smiles and enthusiasm at the end and chatter about doing it all again… 3 years in this age category for these young ladies so lots to look forward to."
The Castaways represented Longy again with two solid rows earning second places in the first two heats and booking their place in the quarter-finals. They took it easy (perhaps too easy through the surf) in the third heat to conserve energy for the quarter-final. A bit of drama in the quarter-final, yet they managed to progress to the semi-finals. Fatigue looked to be setting in in the semi-final and unfortunately, they didn't make it to the final. All in all, it was a "very respectable outing for 15 & 16-year-olds competing in the under 19's category" says Matt Sweeting.
A massive congratulations to the Castaways – we can't wait to see what you achieve next! As for our other crews – the Apples (Open Male), the Vets (Reserve Male), and the Sharlies (U19 Female) – keep an eye out for their return to competition in the coming weeks!   
Want to know more about surfboats? Contact our competition co-captains Kenzie and Char at competition.captain@longreef.com