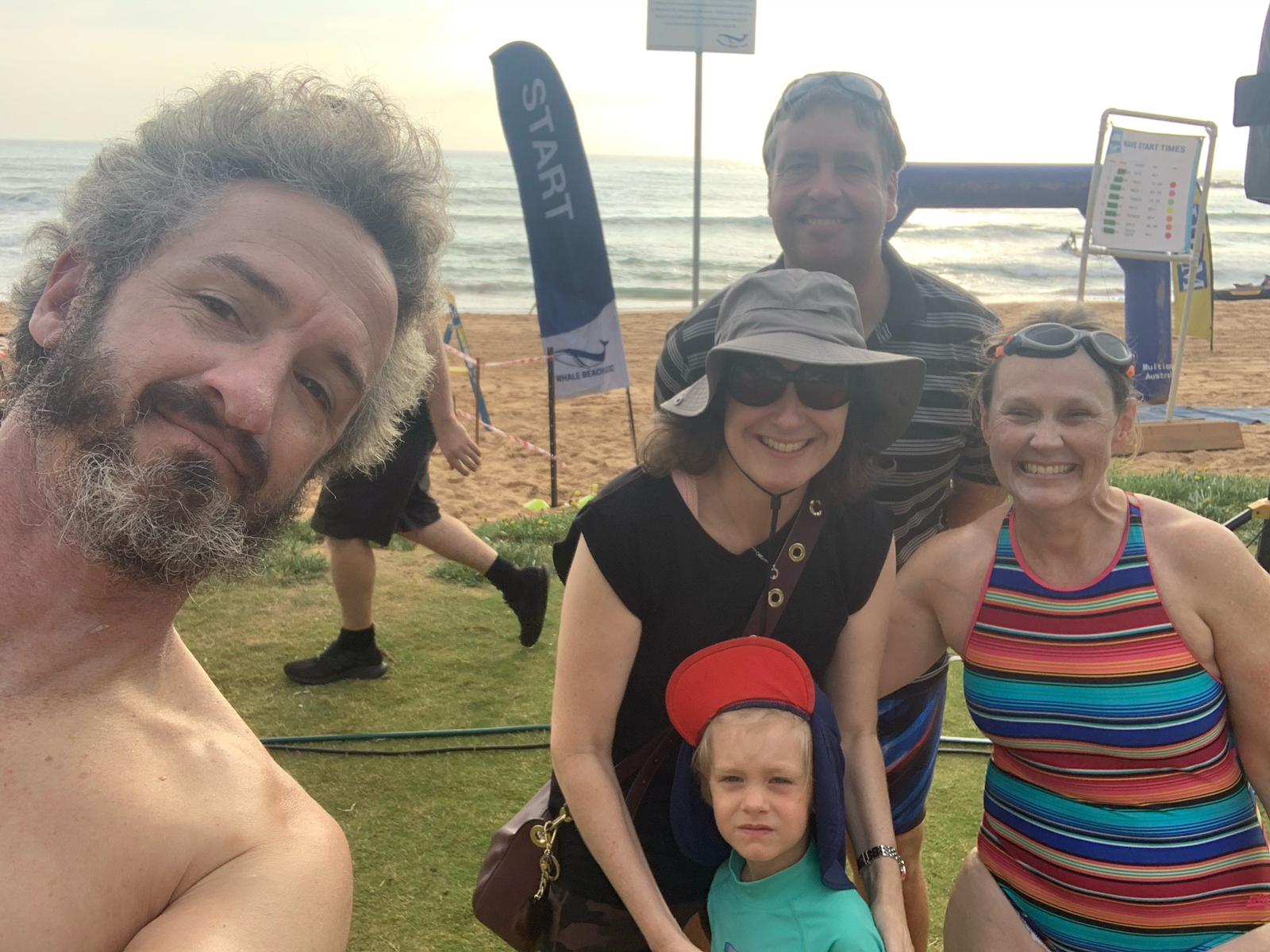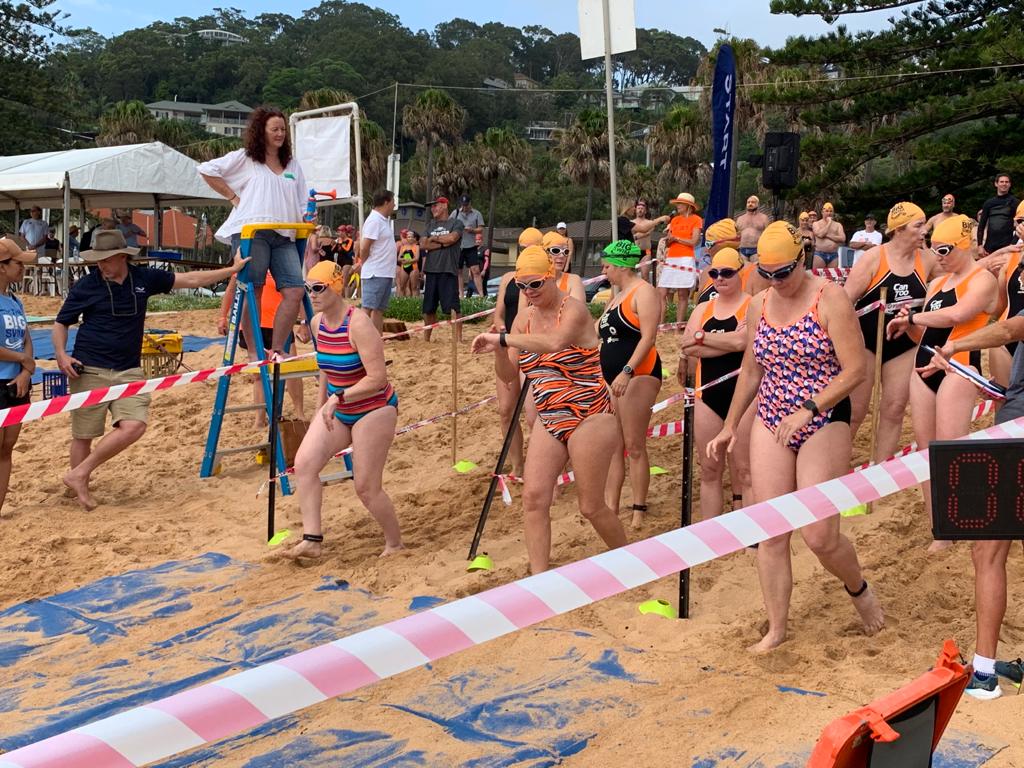 "Taking part together is what it's all about." says Sea Monkey veteran, Kim Walker.
Last Sunday, four Sea Monkeys swam from Palm Beach to Whale Beach in 'The Big Swim'. Being in the prestigious 40-49 yr. age group both the girls (Julia and Kim) and then the boys (Alex and Darryl) got to start together. The boys chose an age-appropriate, leisurely stroll from the start gate to the water's edge. No attempted beach sprinting for them. Dignity retained and all 'equipment' still exactly where it should be. A big shout out to Alex 🇩🇪for completing the swim with no goggles (lost in the break on the way out).
How was the Big Swim?
Not as far distance-wise as in previous years but the Southerly sure made it tough going. Water temp was beautiful and when you could catch a glimpse over the swell the scenery was spectacular.  Great water safety and volunteers. A bucket list swim for sure, preferably with ideal conditions. 
Are you interested in joining in the Sea Monkeys action?
Whether you want to improve your ocean swimming, paddling, or just hang out with a cool bunch of sea loving Longy members, the Sea Monkeys welcome members of all ages and abilities to take part.
 Timetable of Sea Monkey's weekly activities. 
| | | |
| --- | --- | --- |
| Activity | Where | When |
| Bootcamp | Long Reef SLSC / Long Reef beach | Monday, 10am-11am |
| Bootcamp | Long Reef SLSC / Long Reef beach | Friday, 5.30-6.30pm |
| Ocean Swim / Paddling | Long Reef Beach (or Manly Beach) | Sunday, 7.30-8.30am |
Keep up to date with Sea Monkeys activities and locations by downloading Team App via Apple Store or Google Play. 🔍 *Sea Monkeys 2020* & request access to 'players & officials'.