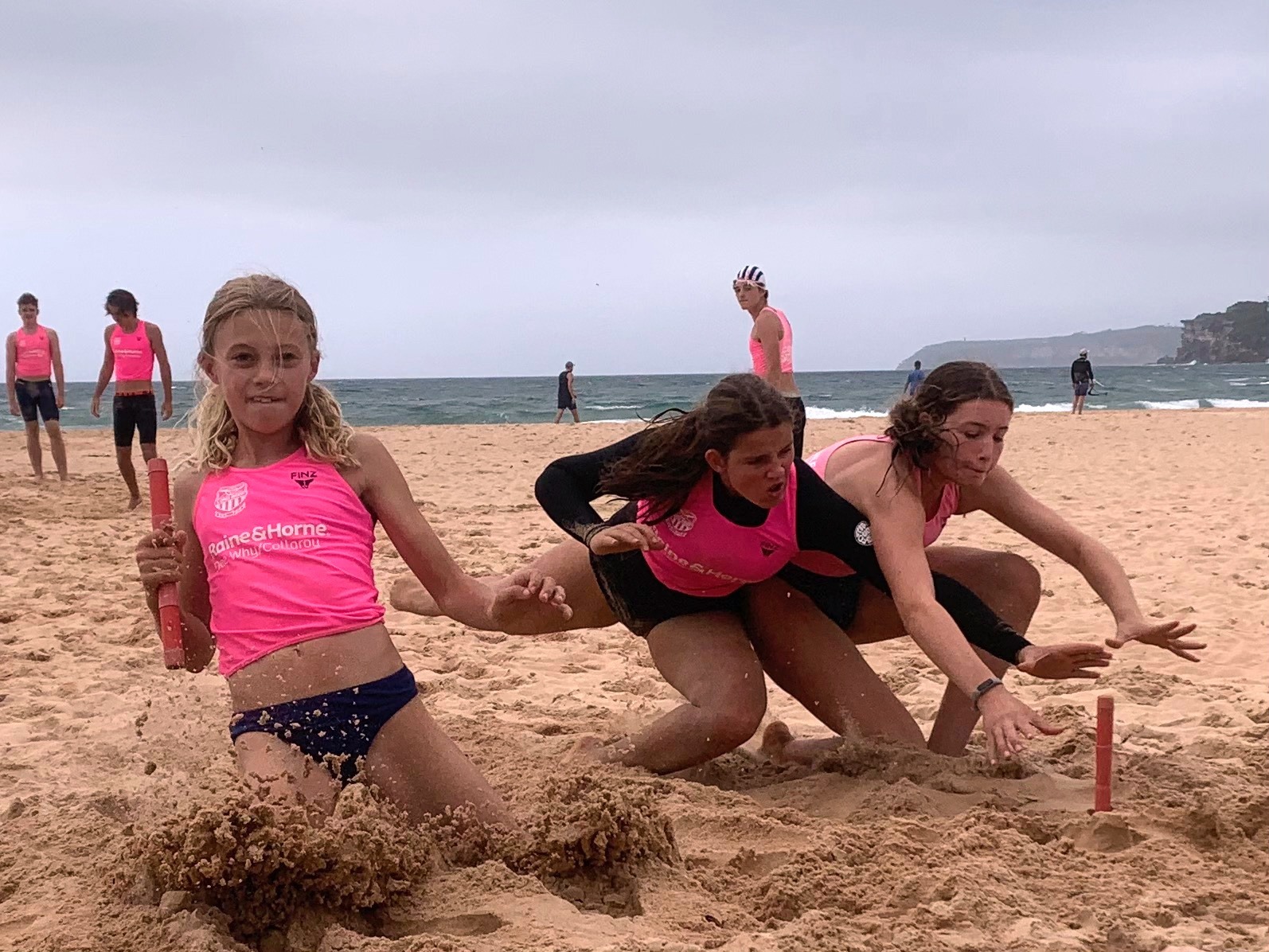 "Round 2 of Club Champs is done and dusted, and there have been some very interesting shifts in the leaderboard!" Says Kenzie Davie.
The weather seems to want to challenge our competitors as much as possible – after a very rainy Round 1, Round 2 saw high winds, cloudy skies and strong currents that led to the beach closing. As a result, water events were unfortunately out of the agenda – but that didn't stop our fearless Longy members!
As usual, the first event was the run to the Dee Why – Longy pole. The event was dominated by the Cadet Males, with Charley Gardiner, Caylan Hussey and Fynn Brown taking out the top 3 positions. This was followed by the flags event, which provided many laughs as competitors emerged covered in sand. Even competition captain Kenzie couldn't resist getting in on the action – but was eliminated early on after a trip on the start line. To finish the event, the "best of the best" from each round came together to determine the Champion of the Flags. Congratulations to Nipper Female Chloe Smith for taking the title! (check out the awesome pictures below – many thanks to Patti Gallagher!)
Round 2 also saw the addition of the sprint relay and water flags. The relay started off close, but in the end Team 3 took the win by a fair margin. Water flags proved challenging as sets rolled in quick, preventing some competitors from a fast water exit. However, there were still plenty of laughs, and it was a great way to finish off an already fun day.
Fynn Brown leads the way by 15 points, with Mark Smith and Harriet Sweeting in second and third place respectively. 
After the second round, Fynn Brown (Cadet Male) continues to be our club champion on 100 points! Mark Smith (Master Male) maintains 2nd place on 85 points, and Harriet Sweeting (Cadet Female) jumps into 3rd on 74 points. This round, we also saw the emergence of some new competitors for the title – watch out for Aisling Kennedy (Cadet Female), Charley Gardiner (Cadet Male) and Greg Swift (Masters Male).
Round 3 will take place on Sunday February 14th – only two weeks to go! We hope to see you down at the beach soon!
Any questions? Contact our competition co-captains Kenzie and Char at competition.captain@longreef.com