Enjoy free delivery on all online orders with The Free Range Butcher.
Yes, that's right! Our beloved partner The Free Range Butcher is giving all Longy members the chance to have top quality, grass-fed meat delivered to your door for free. Just use the code FREELONGY at Checkout as many times as you like during the season. 
Come on down to the bbq and bar after nippers each week for your chance to win one of three meat trays.
Raising funds for the Club has been a bit of a struggle this year with Covid restrictions and clubhouse renovations so we are donating three meat trays for a club raffle this Saturday. Win and you'll have lots of great sausages and burgers to take home. Raffle tickets will be sold at the bbq after nippers.
Want cooking inspiration? Try The Free Range Butcher's Herb and Garlic Barbequed Lamb recipe today.
If you've seen Ben cooking the sausages on Saturday afternoons, then you know he's a bit of a BBQ whizz so if you need any tips or tricks just ask him. He's a country boy at heart so loves a good yarn. In the meantime, check out this fabulous Herb and Garlic Barbequed Lamb recipe today.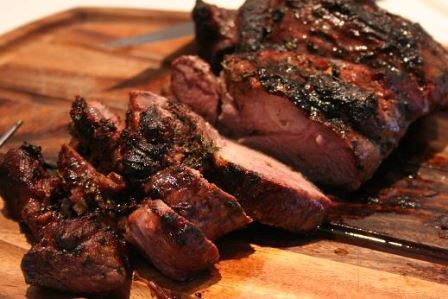 Want to find out more about The Free Range Butcher? Simply head to The Free Range Butcher website to visit their online shop, find out which Farmer's Markets they're at each week, and get inspired by their delicious range of recipes and great cooking tips too.