Come along to the Nippers Family Fun Day on Sunday, 30 July and see what's on offer for the 2017/18 season!
For the young ones — get your face painted and join in the reptile show. For the adults, enjoy a drink, free bbq and learn about the club and how to be more involved at Long Reef.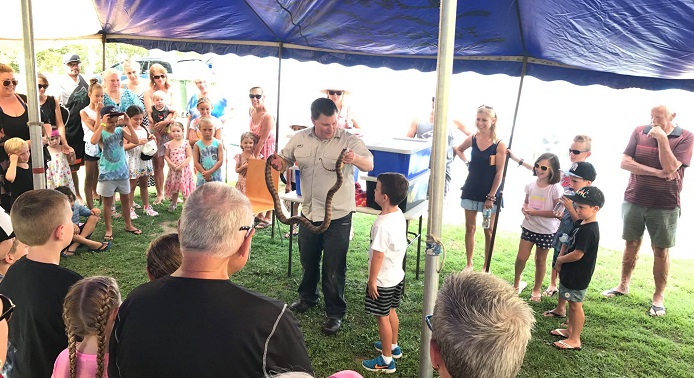 Did you know that as a Nippers family, you can use the warm showers in the club during opening hours and can use a Nippers board outside of Saturday afternoons? Want to learn how to help the kids catch a good wave… and what's with starting flags lying flat in the sand anyway…?
Come learn how you can help the kids have a great experience this summer and keep Nippers the great program it is today.
Were you aware that the Nippers Program is entirely run by volunteers? Long Reef Nippers needs your help to stay strong. Not an ocean person? No problem, there are many ways to help without getting in the water. Don't know how you can be involved? Just ask!
We need you. Be a part of a great team of like-minded parents who want the best experience for our kids. Come on down to the club on Sunday 30 July from 2:30 pm until 4:30 pm for the Nippers Family Fun Day and learn more.
Please RVSP through this link by Sunday, 23 July so that we can cater for numbers.
We would also love your feedback on the 2016/17 Nippers season to make 2017/18 even better. Here is a link to a very short survey.
Look forward to seeing you all on the 30th.
Thanks,
Deborah Smith and Euan Fisher
Long Reef SLSC Nippers Parents