This season at Longy there was a gap for those Nippers wanting to compete in surf lifesaving carnivals. We have not been actively promoting them as there is a lot of effort in organising the competitors, entries, water safety and officials for each carnival.
This is about to change! I am really happy to say that Dione Mead (see photo below), mother of Josh Mead in the U9 boys, will take on the role of Nippers Competition Coordinator to help us get more Nippers to carnivals.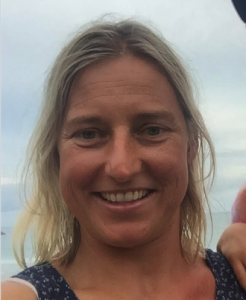 Thanks Dione, as you are providing another opportunity for our Nippers to have fun, develop their skills and build their confidence in the surf. Nice one.
Euan Fisher – Nippers Beach Coordinator (nippers2@longreef.com)