Last weekend four new IRB crew and four new IRB drivers successfully passed their exam at Longy beach.
Congratulations to Andy, Sarah, Luke and Matt (crew), as well as Stuart, Bernard, Greg and Patrick (driver).
To round things off, Hamish and Hadzi got their IRB instructor certificate to make it a perfect 10 out of 10.
Special thanks to Rob for coordinating the training assisted by Adam and Robbo.
For any questions, please contact Rob Pearson (buildingvp@longreef.com).
(main photo above: who wants to go for a ride with the newbies?!)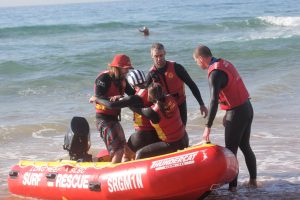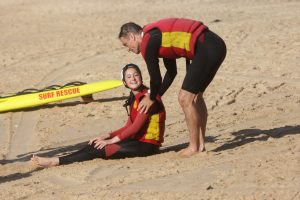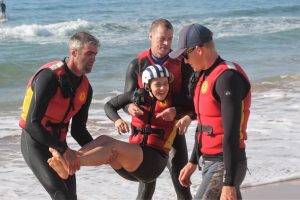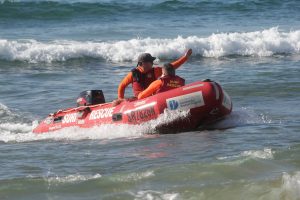 (photos: crew candidates at work under the supervision of Hadzi; Patrick reassuring Morgan "the patient" that she will be ok; Sarah enjoying being rescued by Luke and Matt; Stuart waving for assistance after the pick-up)