Please meet Longy's two brand new IRB drivers!
Well Done Ben & Nooks who completed their IRB exam at Sth Curl Curl last Sunday!
And many thanks to Chris, Chris & Rob for all their assistance with the current IRB training program!
Go Longy!
If you are interested in becoming an IRB crew or driver, please drop Justin a line at chief.instructor@longreef.com.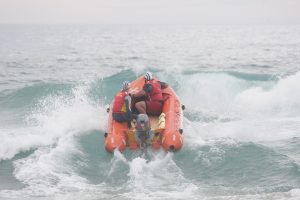 (photo: Ben & Nooks in action during the exam)