Dear Long Ruffians,
The 2020-21 season officially commenced last weekend with our first weekend of patrolling. As we enter the October long-weekend, and our second weekend of patrolling, we have a number of key dates to announce for nippers, cadets, bronze medallion, and SRC certificate courses. 
This season will be like no other, with a new temporary shed, new COVID-19 Safety Rules, we know that the Longy Spirit will unite us all together for a fantastic season ahead.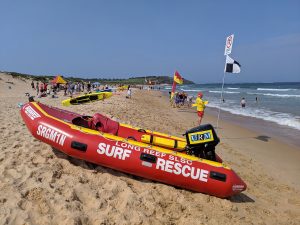 First patrols of the 2020-21 season kicked off on Saturday 26th September 2020
Last weekend marked the opening of the 2020/2021 season. Strong westerly winds greeted the Longy patrol captains on Saturday for a pre-season briefing delivered by Courtney, our Club Captain. This was the opportunity for everyone to discuss new processes, check our surf lifesaving gear, admire the brand-new patrol trailer, take the IRB for a spin, and go over the latest COVID safety guidance. Here's to enjoying our beach and ocean to the fullest and keeping everybody safe!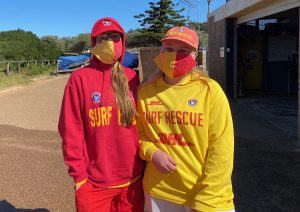 Patrol skull caps put to good COVID use
This is definitely not part of our official COVID safety plan, but it shows just how creative our patrollers have been in preparation for the new season. As expected, there will be some changes in the way we will be keeping the beaches safe under COVID, so for those of you interested in more details, please click here on the SLSNSW website for the latest updates from SLSNB. Any questions, please send an e-mail to Courtney, our Club Captain.
E: club.captain@longreef.com
Nippers 2020-2021 Season commences on Saturday 21st November 2020
We're delighted to confirm that Nippers beach and ocean activities will commence on Saturday 21 November 2020 from 3pm until 13 March 2021, with a break over Christmas.  
Swim proficiencies will take place over three consecutive Saturdays, 31 October, & 7 November and 14th November at Collaroy Ocean Pool. All children from U8 to U13 will be required to undertake and pass this preliminary assessment before the Nippers season start date. Please check out our website for more details: https://longreef.com/nippers/
Key dates for Nippers
Swim proficiencies:  
(U8-U13): Saturday – 31 October 2020, 7 November, 14 November at Collaroy Ocean Pools – 10am 
Nippers Commences – 3pm Saturday, 21st November 2020 
Any questions? e-mail to our fantastic Nippers coordinators here.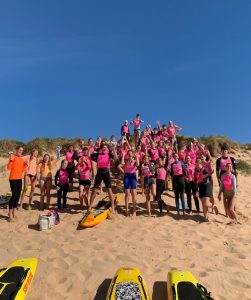 Cadets to resume on Sunday 18 October 2020
Longy's popular Cadets program will resume in just over two weeks' time on Sunday 18 October 2020 at 8am. Our young-guns will engage in diverse surf skilling activities, as well as enjoy new equipment purchased for this season. What exactly we are talking about remains a well-guarded secret. All we can reveal is that it featured in a cult US 80s movie….
Any questions? Contact: Stuart Mundy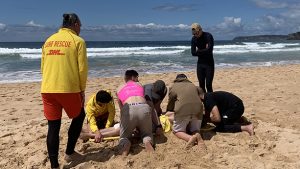 Upcoming courses and training
Bronze Medallion and SRC – become a lifesaver at Longy!: 
Our next Bronze Medallion (BM) and SRC courses are less than two weeks away, and we only have 24 spots available.
The aim of this course is to provide participants with the skills and knowledge of basic patrolling and surf awareness in order to be able to participate in lifesaving operations. This is the core award to be a volunteer Surf Life Saver or Water Safety for Nippers in Australia.
Key dates 
Proficiency swim at Freshwater Ocean Pool: 10 and 11 October  2020
Course dates – 14 October – 6 December 2020  (Wednesday evenings and Sunday mornings) 
Ready to become a lifesaver? Register today to secure your place
Other upcoming courses
IRB Driver and Crew course: early 2021, dates TBC
ARTC course: early 2021, dates TBC 
Any questions?
Contact: Chris Pienaar, Chief Training Officer
E: chief.instructor@longreef.com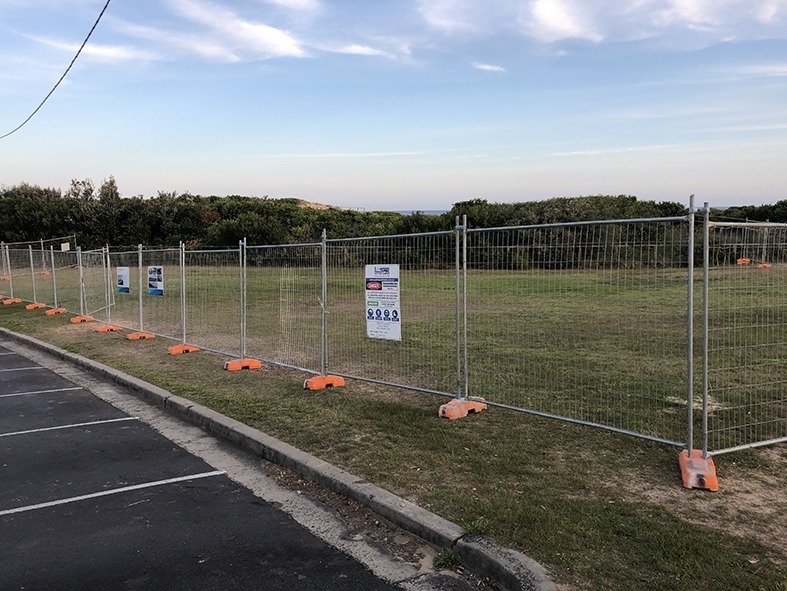 Longy shed construction to start shortly  
Good news. Our temporary club facility (aka The Shed) will be built within the next couple of weeks. Safety barriers and signage have already gone up (see photo), and the Northern Beaches Council has provided an on-line update, including an outline of where the shed will go. Stay tuned for an opportunity to participate in the interior decoration of our new home. The grand opening is planned for mid-November. In the meantime, please send the new clubhouse building committee an e-mail if you have any questions or suggestions.