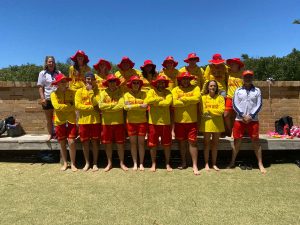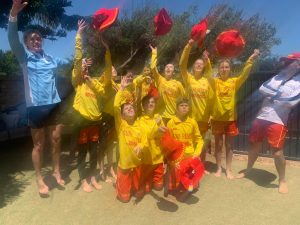 "

Our

 newest cohort of bronzies and SRCs have worked diligently, and their efforts have paid off. Well done" Chris Pienaar
A very big congratulations goes to our Bronze Medallion and Surf Rescue Certificate (SRC) candidates who successfully completed their training course by passing the rigorous assessment process on Sunday 6th December. 
 These eighteen members with their Bronze Medallion and eleven of our junior members with their SRC can now actively patrol and support nippers water safety.  
We look forward to welcoming them into our patrols over the coming days and weeks ahead.
Bronze Medallion
Surf Rescue Certificate (SRC)
Alexander Scholtz
George McKee
Luke Causby
Aidan O'Hara
Jacob Baker
Aleyah Moss
Isabella Dale
Michael Gray
Aisling Kennedy
Oliver Hurt
Charlize Issartial
Jenna Baker
Morgan Davie
Charlotte Mann
Olivia Fogarty
Dara Kennedy
Kristen Morgan
Poppi-tiger Townhill
Eadie Picard
Sienna Dale
Deanna Brown
Liam Thomson
Sandra Buchert
Ebony Moss
Sinead Fisher
Finn Trekofski
Luke Baker
Scarlett Burney
Ethan Hammond
We thank our club trainers who worked tirelessly to train, support and mentor our candidates.
A really huge thank you needs to go out to our following club trainers; Anthony Short, Cooper McLean, Courtney Halford, Darryl Walker, Jessica Ledger, Margaret Pearson, Martin Mooney , Nina Kovach, Sam Dransfield and led by Chief Training Officer Chris Pienaar. Our trainers have worked tirelessly efforts to train, facilitate and mentor the candidates.