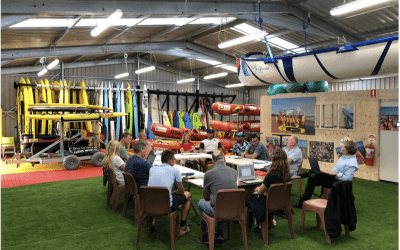 With the shed now completed, here are some reflections on the build by Chris Diggins, the mastermind behind Longy's temporary clubhouse.   The shed is 15m x 20m and is no different to what you would find built on a farm. We paid a third party for the shed's...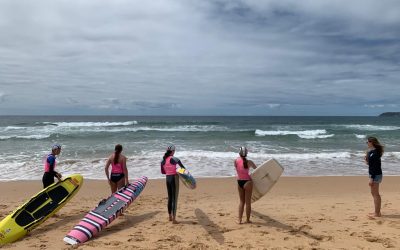 "Club Champs is officially underway, with the first round taking place last Sunday. Despite cloudy skies and choppy surf, a very competitive group of Longy members came together for a morning of fun and community!" The day consisted of seven main events - run,...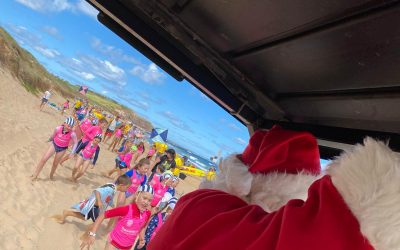 Take a look at our Nippers Christmas session.
It was a sizzling 33 degrees, we had a wonderful short and sweet nippers session, with sweltering heat and ominous cloud cover. While the rain stayed away, Santa graced our shores, travelling all the way from the North Pole to Longy beach in our very own IRB.
U11 Parents did a great job in holding the fort on the BBQ and bar. Nippers, their parents, age managers and water safety all enjoyed the free BBQ, with compliments to The Free Range Butcher who supplied our fantastic sausages.
Our Nippers couldn't wait to chat to Santa, and dive into their Long Reef jelly beans.